HxGN Content Program updates 3 million square kilometres of
HxGN Content Program updates 3 million square kilometres of aerial data in U.S., Europe in 2020
WASHINGTON, D.C., USA (23 June 2020) — Hexagon's Geosystems division announced today the HxGN Content Program[1], the largest library of high-accuracy airborne data, is updating 3 million square kilometres in 2020 of high-accuracy four-band orthophotos, digital surface models (DSM) and stereo imagery across the United States and Europe.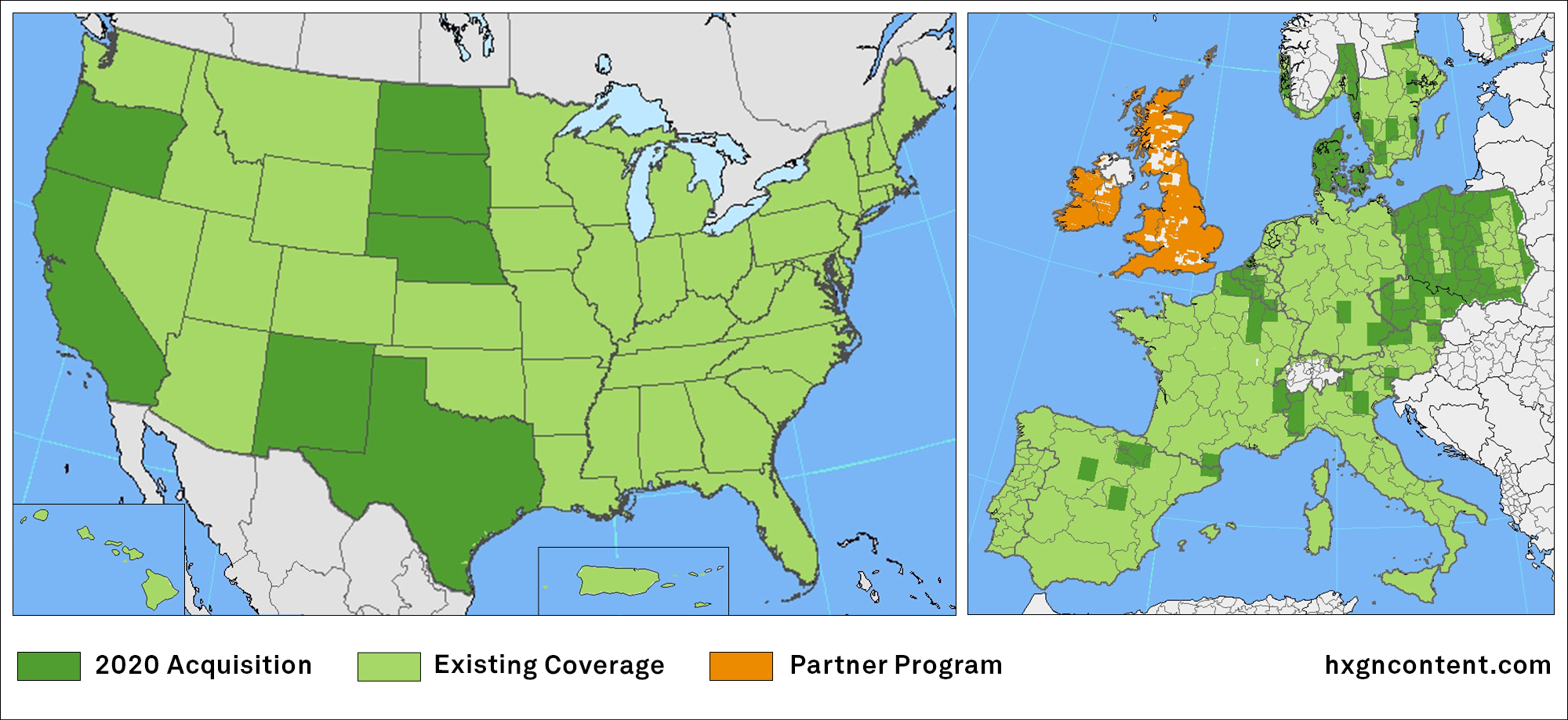 The HxGN Content Program will capture 3 million square kilometres of new four-band orthophotos, DSM and stereo imagery in 2020.
In North America, the HxGN Content Program will update 2.5 million square kilometres of aerial data, close to a third of the continental United States. This includes a refresh of previously captured states, such as California, Texas, Oregon, North Dakota, South Dakota, Nebraska and New Mexico. In Europe, more than 500,000 square kilometres of data will be collected. The refreshed data will be available before the end of 2020.
In addition to the standard 30-centimetre resolution in wide areas and 15-cm resolution in urban areas in the U.S., the 2020 program will include 15-cm resolution data in wide areas upon customer request. The Danish DDO program, the premier aerial data provider in Denmark, will also become part of the HxGN Content Program for the first...